¡Vicki y un verano de cambio!
Vicki and a Summer of Change!
Inspired by historical events that took place in New York City in 1969 when members of the Young Lords Organization united with residents to make positive changes in their neighborhood. Vicki and her older sister, Valentina, live in East Harlem where rotting garbage is everywhere because city sanitation trucks rarely pick up the trash. When Young Lords start sweeping the streets neighbors with brooms and Vicki and Valentina eagerly join them. "You're never too young to make a difference!" they say. Together, the sisters discover they too can help change their community and the world. The coloring pages show scenes of activism, the East Harlem neighborhood, and the community residents.
PURCHASE
You can purchase Vicki and a Summer of Change! picture book from Red Sugarcane Press, Amazon or Barnes and Noble.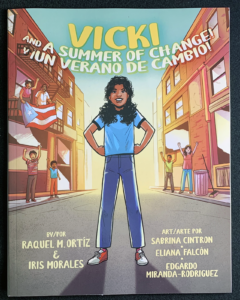 Purchase the Vicki and a Summer of Change! coloring book from Amazon.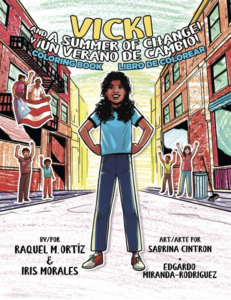 MEDIA 
Libros Para Niños Inspiran Activismo Social — La Mega Nota 1/28/21
Freshwater Cleveland, 12/14/ 20
DOWNLOAD THE FREE COLORING SHEET BY CLICKING ON THE IMAGE!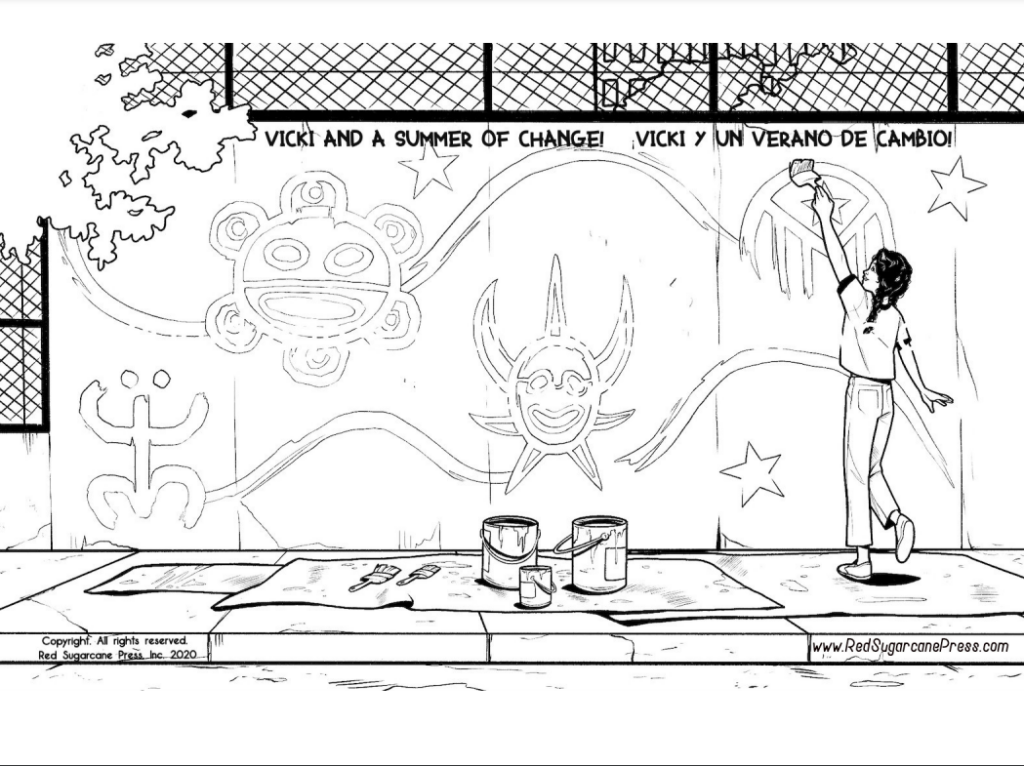 Download the FREE Educational Guides by clicking on the images below:
Caregiver Guide (English)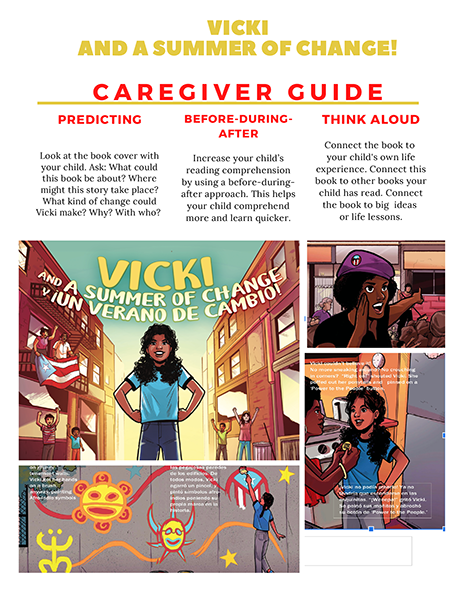 Caregiver Guide (Spanish)